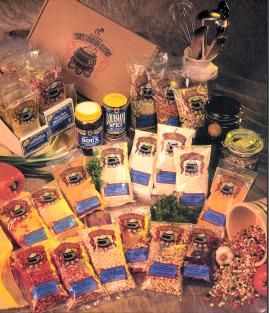 Click on the image above to get a better look at our products.

Click here to view our Privacy Statement.

Click here to view shipping costs (based upon total amount of order)
Bootsie's SOUTH LOUISIANA COOKING
is an assortment of Authentic and Great Tasting Recipes packaged in Easy to Use Cajun Food Ready-mixes. The products are manufactured in Lafayette, LA, the heart of South Louisiana. No preservatives or M.S.G. are used in any of the items. We guarantee that you will find each selection to be Simple to Prepare and Delicious.
We invite you to....
..." Taste the Good Life of
South Louisiana Cooking,
Made Easy!"

Enter
(Click here to start shopping our secure site.)
Don't forget to visit our recipes page or leave your comments/questions on the comments page!